Enkindle Village School provides an alternative to traditional education through our dynamic approach and real world learning; guiding our students and equipping them with real skills for the future.
An innovative approach for a 21st Century Education.
Located in Townsville, Enkindle Village School is an independent, government accredited primary school offering democratic education. We use the Australian National Curriculum as the basis for our education, but deliver it through a holistic, innovative and inclusive approach.
Through our democratic nature, we have the ability to draw on the best aspects of many different methods of education, such as Montessori, Steiner and Forrest School, and to implement them in an effective and seamless way.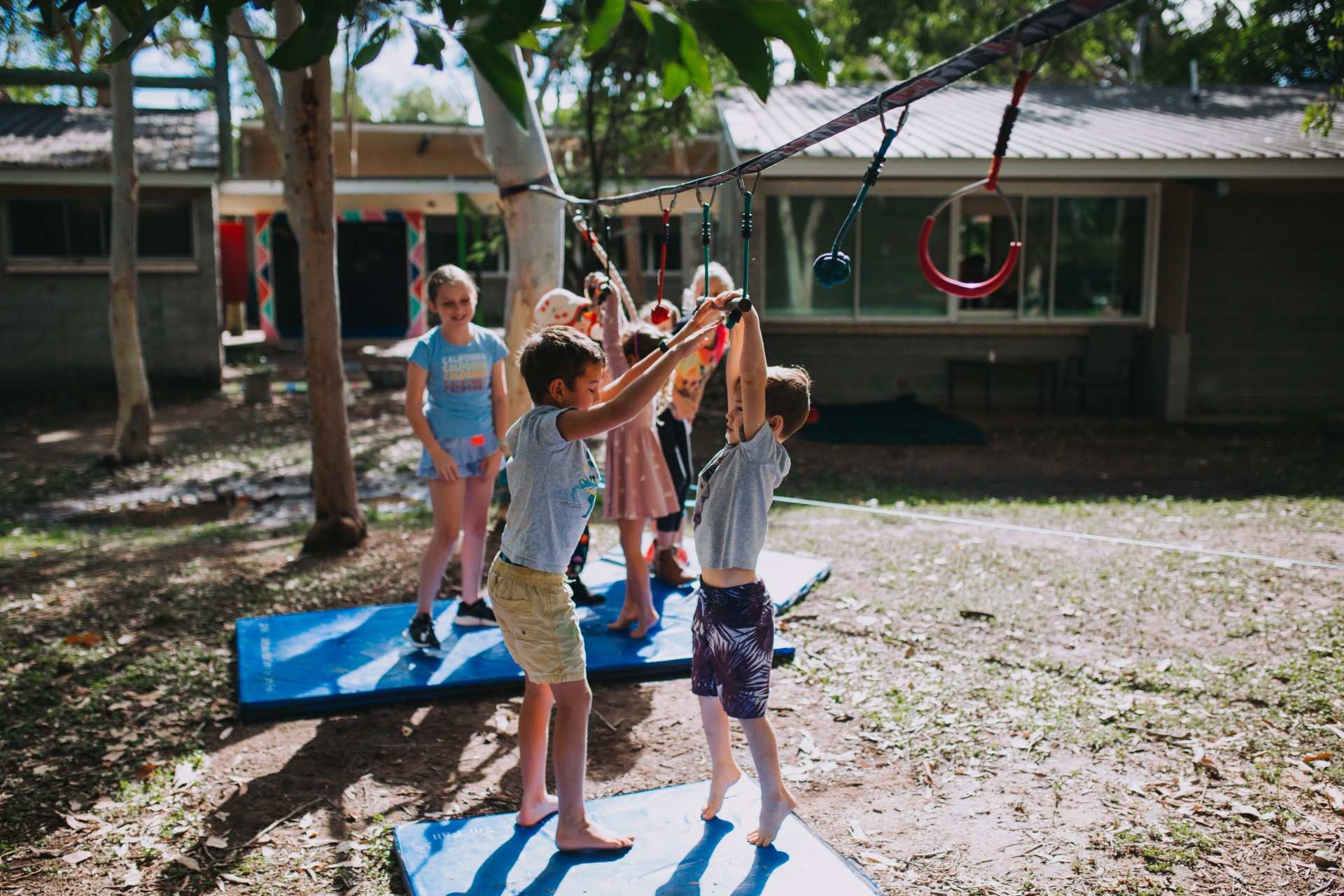 Liberty - Curiosity - Joy
Our philosophy of education is founded on democratic principles, with the belief that people affected by a decision should have a voice in that decision.
At our school children can explore their interests at their own pace, in their own way. When children are guided with kindness and respect in a setting that allows this freedom to discover, they thrive.
Autonomy - Voice - Responsibility - Equity - Impact
Personal freedom; in this context is the ability to take charge of one's own learning. Children learn out of interest and curiosity, so it makes sense that they have some autonomy in what and how they want to learn. We don't all learn the same way and don't all find the same things interesting. When children have no autonomy, boredom is often the result. The main characteristics associated with autonomous learning are: resourcefulness, adaptability, initiative, and persistence.
Liberty is differentiated from freedom in that it takes into account the rights of all involved. As such, students learn that with rights comes responsibility. Children need practice in order to become good decision makers and problem solvers, and taking risks is an important part of growing and learning. While our school encourages student self-management we understand that the natural progression from childhood into adults requires some guidance and will assist children in recognising responsible action and their consequences in a safe and nurturing way where necessary.
Everyone has a valid and valuable voice.
Individualised learning programs designed with the students and family; we help students approach the curriculum in a way that suits their own learning styles, preferences and personality.
Student participation in school decision-making; for example through student councils and
student-teacher-administrator committees.
Honouring individual needs and encouraging the development of our own judgement; eg. Children determine when to eat, when to take a break, etc.
No rewards, shame, bribery or punishments.
Encouraging students to negotiate, take risks and set boundaries.
No "boss" but clear leadership; mutual respect between adults and children.
No uniforms, use of first names for adults and children.
Preference to natural consequences and reflection (guided when necessary).
Natural - Play - Learning - Creativity - Innovation
We cultivate a school environment where children are encouraged to learn the necessary skills to truly prepare them for a successful future. When children are given liberty and autonomy in a nurturing and playful environment, the result is creative and innovative thinking. We also encourage reflection, debate, discussion and evaluation of current educational thought on a whole school level. Understanding that by being open to the latest research we can incorporate the very best of contemporary knowledge about teaching and learning to become more innovative and effective educators.
Nurturing creativity and imagination in students with the understanding that this is the basis for all human ingenuity.
Using current findings from progressive education and related fields to improve learning opportunities and student well-being.
Constantly developing new partnerships within our community to allow us access to cutting edge technology and resources.
Connection - Community - Kindness - Respect - Balance
What is learnt in joy is never forgotten. Time and again research shows that it is through play that children discover and acquire fundamental skills and understandings. It is in their nature to explore, be active and interact with their environment. At Enkindle Village School we place value on our children finding joy in their day to day school life.
Encouraging and honouring children's ideas, opinions and choices.
Striving for peaceful interactions and conflict resolution.
Play-based learning in the 6-9 years group, as well as dynamic learning environments.
Conducting a significant amount of learning outdoors, children engage better in a natural environment.
Valuing character development equal to intellectual development.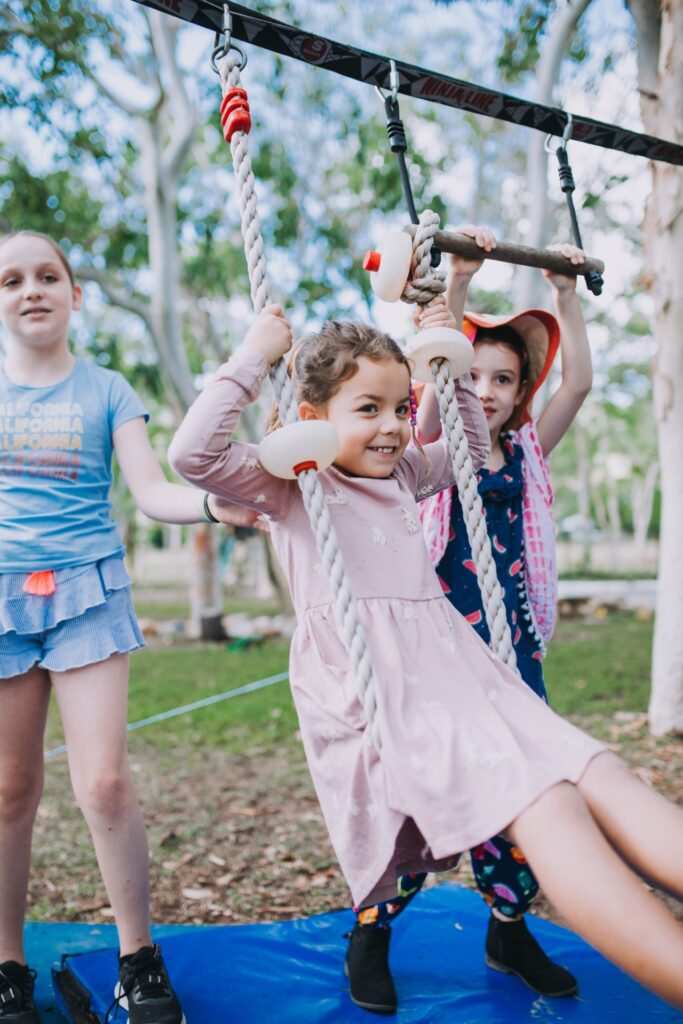 Creating Global Citizens
for the real world.
At Enkindle, our vision is to cultivate capable and free thinking people. Our mission is to ignite their hearts and minds through a vibrant and engaging environment that provides a voice and choice.
To maintain a child-centric environment that fosters self-determination and optimal individualised learning.
Development of personal learning project in consultation with teachers and parents.
Use of undirected play to develop children's creativity and problem-solving skills.
Establishing a democratic school environment that encourages student contribution in the affairs of the school.
Regular student feedback on teachers and whole school support and management.
To ensure the total health, well-being and safety of all members of our school community.
Providing extracurricular activities such as community projects and whole school activities.
Implementation of extensive sustainability practices.
Fostering respect and trust between students, teachers, parents and carers.
Application of holistic approaches daily though morning meditation, yoga, the arts and play.
To offer an alternative education option to Townsville families that is independent, innovative and holistic.
Developing partnerships with organisations in and around Townsville to build our school community and gain access to cutting-edge technology and research.
Continuous teacher development through training as well as regular personal and group reflection times.
To establish a school that is small and inclusive; use of thorough enrolment applications to ensure that all students and families embrace our school philosophy.
To ensure the continued viability of the school for generations to come.
Attract and retain a business manager to regularly ensure school income and expenditure remain on track.
Attract and retain skilled people by valuing and empowering our workforce.
Develop a thorough marketing plan that utilises print, social media and contacts within daycares and kindergartens around Townsville.
Participate regularly in local social activities such as nature play days.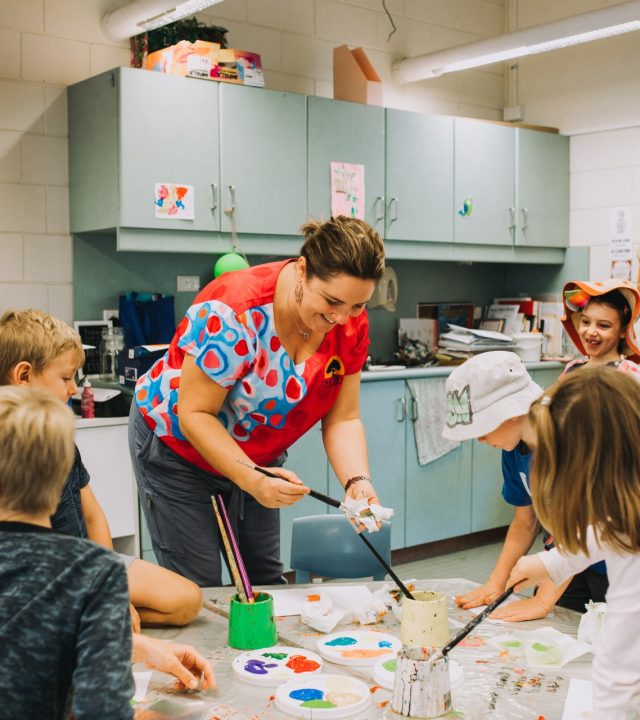 Future Thinkers Creating Engaging Learning Environments.
Each team member at Enkindle Village School is proudly and passionately committed to embodying Enkindle's Philosophy. This is achieved through dedication to democratic education and a focus on igniting a love of learning in our students.