Welcome to
Enkindle Village School
An independent school in Townsville, which provides students a voice and a choice in their learning through individualised education journeys. Our school focuses on inspiring our village of learners to learn with liberty, curiosity and joy.
Townsville's First
Democratic School
Enkindle Village School is an independent, government accredited primary school located in a beautiful bushland setting on the James Cook University campus.
At Enkindle we are committed to giving our best, thinking outside the box and continually learning and growing to ensure that each child and family is supported on their educational journey with us.
Enkindle follows a different path and purpose to traditional schooling and it is important that the decision to join us is well considered. 
We welcome you to explore our website which explains the Enkindle way and will help support you when making this big decision about whether this is the right journey for your child and you. We look forward to supporting you so that you can discover first-hand what makes Enkindle unique.
Our mission is to ignite the hearts and minds of our students through a vibrant and engaging environment that provides a voice and choice.
Our vision is to cultivate a community of capable and free-thinking people.
Our learning environment is designed with our students and their family to approach the curriculum in a way that suits their own learning styles, preferences and personality.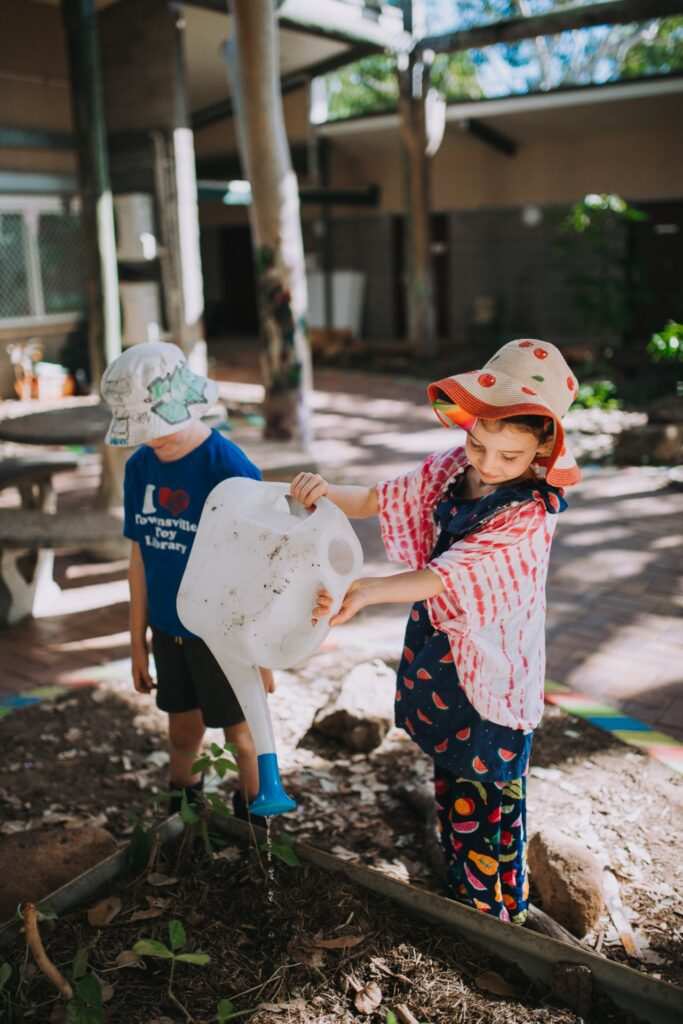 At our school, children can explore their interests at their own pace, in their own way. When children are guided with kindness and respect in a setting that allows the freedom to discover, they thrive.
'Education is not preparation for life, education is life itself'
– John Dewey
The same high standard of education, delivered differently.
At Enkindle Village School, we use the Australian National Curriculum as the basis for our education, ensuring that all students are in line with their peers across the state (and country). This also caters for the transient nature of Townsville, with a large portion of our population shifting due to defence, we recognise the need for an education program that allows students to easily transition to and from our school.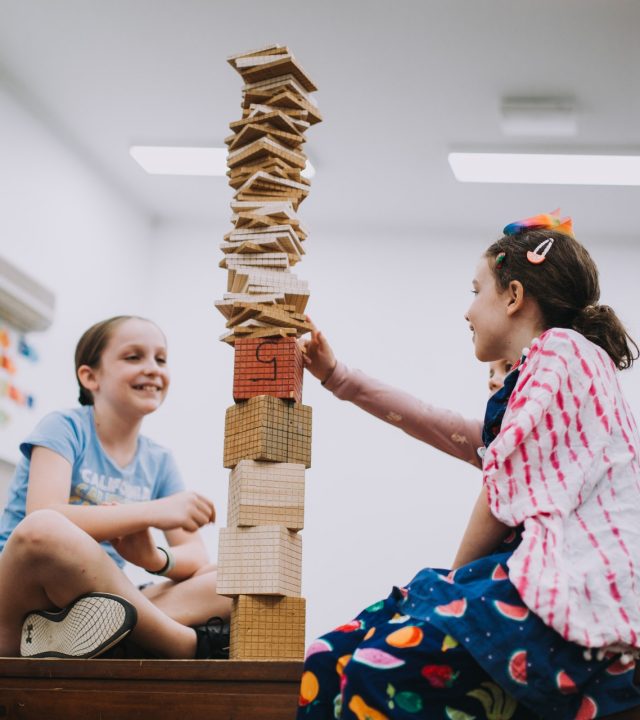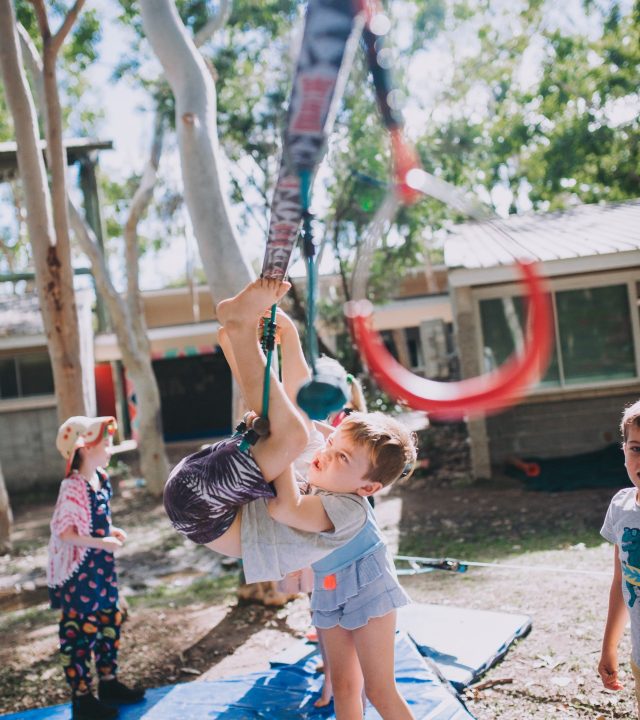 A unique location for an
extraordinary school
Embodying our values of sustainability, connection and innovation, our school operates in a refurbished building centrally located on one of the most highly regarded universities in Australia – James Cook University (JCU).
Our unique location gives our students access to JCU's world-class facilities, including sporting grounds, science labs, library, and more!